Our Milton Park office is the largest Taylor & Francis site, based in the UK just outside Oxford. As one of the world's leading publishers of scholarly research, we support authors, editors, librarians and societies, working closely with them to ensure that together we publish the highest quality content. Our books, ebooks, journals and reference works encompass research in Humanities, Social Sciences, Education, Behavioural Sciences, Science, Technology and Medicine.
Get to know us
Our Milton Park office is staffed by 900 team members ranging from editorial to sales and customer service, including:
Journals Area Sales Manager
"Working for T&F's Academic Sales team is a challenging and interesting job which enables me to interact with a fantastic network of customers and colleagues around the world. I feel the company cares deeply about individuals by providing us with great opportunities for learning and development and the very important detail that you can always be yourself here."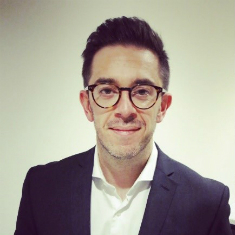 Books Marketing Director
"Ultimately I'm here to make sure that everything we do is driven by the true voice of the customer – whether that's in emerging areas or within our tried and tested core. That involves a lot of data, and a lot of pride."
Discover more about the Milton Park office
Members of our Author Services team are based at Milton Park, and they focus on guiding researchers from all over the world through every stage of the publishing journey on Taylor & Francis Author Services. Milton Park colleagues are also helping librarians and journal editors navigate the publishing landscape by providing useful insights and support on our Librarian Resources and Editor Resources sites.
Follow us on Twitter @tandfauthorserv @LibraryLantern