Access automotive research
Accelerate your R&D strategy
In a challenging automotive market, state-of-the-art findings in engineering and applied science can help you stay ahead. Inform your approach with evidence-based research into topics like system dynamics, energy efficiency, injury prevention, and machine learning.
Industry leaders publishing with us include Ford, Volvo, Ericsson, and Petrobas SA.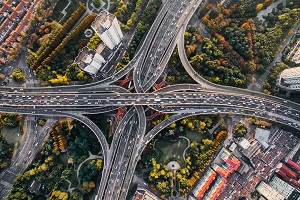 Our transportation journals approach the sector from many angles, from engineering and information technology to economics, city planning, and sustainability.
Journal contributors share expertise from a range of professional, academic, and geographic settings, providing actionable resources for the auto industry.
Information. We partner with professional organizations like ASQ and the International Association for Vehicle System Dynamics to deliver high-quality, applicable content.
Innovation. With insight into emerging trends and technologies, you can better identify and act on new business opportunities.
---
Join the thousands of researchers and R&D professionals who rely on Taylor & Francis research to inform their work.
Explore our content with 5 free articles
Flexible purchasing options available
Stay informed and inspired with access to the articles you need, when you need them.
We can tailor any research access package to meet your requirements.