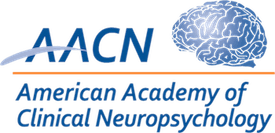 The American Academy of Clinical Neuropsychology Annual Conference brings together clinical neuropsychologists from all over the world, for workshops, networking events, poster sessions and meetings catering to members and non-members of all levels in the field.
Taylor & Francis publishes a range of highly respected journals in the field of neuropsychology which includes the official AACN journals, The Clinical Neuropsychologist, and Child Neuropsychology . We also publish extensively across this discipline with a full list of cutting-edge books aimed at practitioners, students and researchers in Neuropsychology and Clinical Neuropsychology. Our portfolio also covers titles in related topic areas such as Cognitive Psychology, Developmental Psychology, Behavioural Neuroscience and Forensic Psychology, and related subject fields such as Mental Health, Criminology, Social Work, Education, Science and Medicine.
Use code CON06 for 20% off books until July 10th
Our Psychology portfolio is full of evidence-based practice and cutting-edge research, that will compliment the master workshops and advanced training offered by the AACN Conference.
Publish With Us
Our commissioning editors welcome the opportunity to discuss potential book projects with authors. Please feel free to contact the appropriate editor found at the bottom of this page, during or after the conference. We would be thrilled to hear from you!
---
Lucy Kennedy has been commissioning academic and professional books neuropsychology for over 20 years. She has a global commissioning remit and a commitment to increasing the diversity of her list, in terms of content as well as author base. and health psychology. Please contact her at [email protected] with any of your book ideas.
Ailsa Marks has over 20 years publishing experience and is the Journal Portfolio Manager for the neuropsychology journals and will be in attendance at the AACN conference. She will welcome the opportunity to meet with conference delegates to discuss any aspect of journal publishing or answer related questions. Alternatively, please contact her at [email protected]