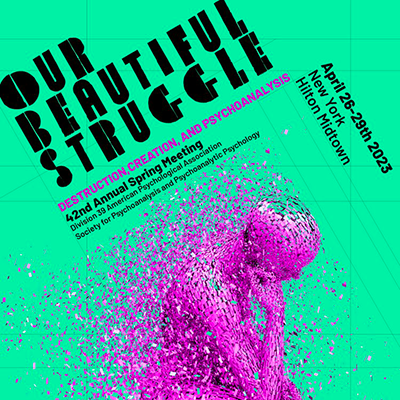 Division 39 of the American Psychological Association will meet for their spring meeting April 26–April 29, 2023.
At Routledge, we're proud publishing partners of distinguished societies such as the International Association for Relational Psychoanalysis and Psychotherapy and the British Psychoanalytical Society. Explore this page for links to related reading and key titles.
With a world-leading Journals and Books list in psychoanalysis, our publications embrace an array of relational perspectives from theoreticians, clinicians, and academics on pediatric and geriatric therapy, career guidance, religion, art therapies, and more.
Journals
Our portfolio of peer-reviewed Journals is extensive and diverse, and includes Psychoanalytic Dialogues, Psychoanalytic Inquiry, International Journal of Psychoanalysis and Psychoanalytic Quarterly.
Looking to publish your research? Find the perfect home for your article at www.tandfonline.com.
To find out more about our portfolio of psychoanalysis journals and associated societies, please contact Portfolio Manager, Hannah Hicks.
Books
Our renowned Books list features a large range of cutting-edge titles from across psychoanalysis, as well as many ground-breaking series including the Relational Perspectives Book Series and the Psychoanalysis in a New Key Book Series.
APA Division 39 Virtual Bookstore
Visit our APA Division 39 Virtual Bookstore and save 20% Sitewide.
Enter promo code DIV39 at checkout through May 31st, 2023 to receive your discount. Please note that this discount cannot be combined with any other offers.
To find out more about publishing your book with Routledge, please contact Senior Publisher, Kate Hawes, or Publisher, Susannah Frearson.
New Titles
Reading with Muriel Dimen / Writing with Muriel Dimen
The Routledge International Handbook of Psychoanalysis, Subjectivity, and Technology
The Émigré Analysts and American Psychoanalysis